Eat Well – Foods
Green Smoothie
This is a great and simple way to do something positive for your health! Whether you are looking to build energy, support your digestion or to simply boost your nutritional status this great tasting – although very green – smoothie is a great option.
As the smoothie still contains the plant fibre (unlike juicing) the sugar in the fruit will be slowly absorbed and released for sustained energy rather than a large burst (or sugar spike) all at once.
Ingredients
1 to 2 handfuls of green leafy vegetables. Can be a combination of one or more of the following: baby spinach, parsley, cos lettuce, kale or beet tops.
1 small handful of frozen/fresh raspberries or blueberries  OR
1 small banana or apple
1 to 2 teaspoons of Changing Habits green powder (we recommend Changing Habits products because they are whole foods!)
Method
Blend all ingredients with 400ml of water until very smooth. (you may need to experiment a little with more or less water or any of the ingredients to get the right taste for you.) Drink and enjoy!! This will make enough for 2 people.
Optional extras
little grated ginger
little grated tumeric
1 tablespoon of Changing Habits organic colloidal minerals
1 to 2 teaspoons of Changing Habits inca inchi protein powder
---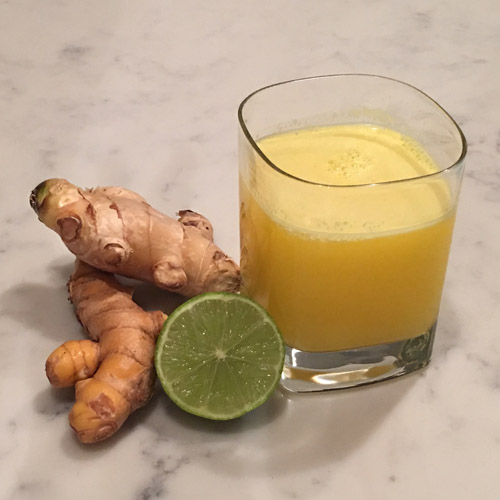 Balinese Jamu
This drink is a combination of turmeric and ginger, two of the most highly potent anti-inflammatories and antioxidents. They are powerful immune boosters and have many healing and cleansing properties. So this drink is a wonderful healing tonic and is great to include in your daily/weekly routine. Particularly during winter or whenever your immune system is challenged.
WARNING! Tumeric is an acquired taste so initially you may want to reduce the amount and build up over time.
Ingredients
3 thumb size pieces of turmeric
1 thumb size piece of ginger
1 litre of coconut water (use a good quality one with no additives or preservatives)
Lime (to taste)
Pinch of Himalayan sea salt
Honey (to taste)
Method
Roughly peel the turmeric and ginger and scrub off any dirt
Grate or cut them into small pieces
Put into a blender with coconut water for about 1-2 minutes
Strain through a muslin cloth or sieve (twice)
Add lime and salt to taste
Add honey to taste
Makes approximately 1 litre and can be stored in the fridge for 3-4 days. This recipe is thanks to Kate Reardon in her book "The Essential Cleanse"
Download and Print Recipe Here
---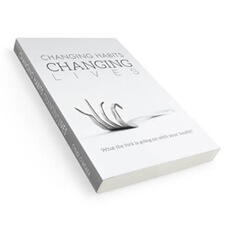 Recommended Reading
Acid/Alkaline Diet Guide
To create stable long lasting health it is important to look at the ratio of alkaline forming and acid forming foods in the diet. A balance of 80% ALKALINE (anti-inflammatory) – 20% ACID (pro-inflammatory) is a good guide. Download PDF

Nutrition Newstead, New Farm, Fortitude Valley QLD | 0424 663 486